Gold Fever!!!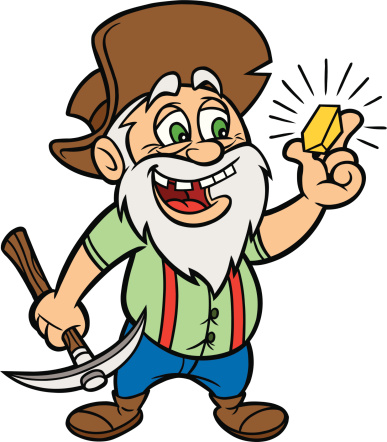 Tomah Wisconsin GPAA Chapter – January 2018
Welcome
Welcome to the 2018 GOLD FEVER Newsletter. Another year, another gold prospecting opportunity. If you have not tried to find gold, you need to give it a try. Let us know if you need help to get started, there are many people with experience that the help you.
Do not forget the Newsletter and pictures can always be found at:
www.huntforgems.com/gpaatomahwi/
President's Message
Happy new year to you all! I hope you had a good and relaxing holiday. This next year we are not planning many outings as of yet. Just out annual trip to Nugget Lake and one metal detecting outing. I do not have many speakers lined up for this year so if there are any topics you would like to hear about or speakers you can get to come and talk to us let me know about them and I will try to set it up.
Watching the Minnesota Wisconsin web site I see some people found got panning kits or dirt at target for $5 one in 24 bag have a piece of gold in them. They also found gold panning kits at Menards that only contain gold colored plastic beads and a cereal bowl shaped like a gold pan, be careful when shopping.
We had a nice turnout for the Christmas meeting, lots of good food and plenty of friends to talk too. Haven't' found the time to do any gold panning in my basement but I have lots of concentrates and gold bags to go thru. I also have some gold hog matting to fit in my sluice for next year. It's a long winter I hope to get some of it done before it's over. See you at the meetings until the creeks are ice free Mike.
.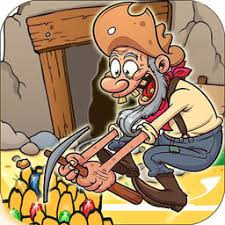 Upcoming Events
January 6, 2018 - Wausau Prospectors – Meeting/Program – Fine Gold Recovery.
January 20, 2018 - Tomah Club Meeting at Town of LaGrange Town Hall – at 1:00 pm – Guest Speaker - Steve Miller
February 3, 2018 - Wausau Prospectors – Meeting/Program – Alaska Gold by Dean Race.
February 17. 2018 - Tomah Club Meeting at Town of LaGrange Town Hall – at 1:00 pm
March 3, 2018 - Wausau Prospectors – Meeting/Program – Prospecting for Diamonds in glacial Material
March 17, 2018 - Tomah Club Meeting at Town of LaGrange Town Hall – at 1:00 pm
Tomah Wisconsin GPAA Chapter Minutes December 16, 2017
Old Business:
The December meeting was held at the Town Hall at the Town of Lagrange, 22731 Flint Ave. on Route #21 west of Tomah Wisconsin on December 16, 2017, 25 members and guests attended.
Treasures report given low funds do to summer activities.
Everyone had a great time and enjoyed the Christmas Party and gifts abound.
Thanks for all the good company, good food and Happy New Year to all
New Business:
January meeting on the 20th will be at the Town of LaGrange Town Hall. The guest speaker will be Steve Miller, so bring your questions for him about metal detecting. Also please bring a dish to pass for lunch.
Raffles:
50/50 Raffle - Richard Niemjski
Gold Raffle: Jeff Hastings - gold nugget
Barb Bublitz - pay dirt
Wayne Ellefson - Gem Bag
Special thanks to all who brought raffle prizes, Thank you to all that donated items for the Table Raffle – Larry Bender, Jeanie Morrison, Mike & Gayle Fait, Jeff Hastings, Barb Bublitz, Diane North, Merlin M., Dan Broder, Steve Miller, Richard Powell, and Diane Kollins. Sorry I missed anyone who donated.
Gold Price on 12/31/17 was $1,302.50 Silver Price on 12/31/17 was $16.91
Respectfully submitted by Diane North – Newsletter Editor
Tomah Gold Club e-mail:
Received 12/3/17 from William Purkey – e-mail wwpurkey@aol.com
William Purkey is a member of the Old North State Detectorists Club in North Carolina. Our newsletters have been sent to him for many years. The Old North State Detectorists Club web site: http://onsdclub.com/
The Old North State Detectorists are an association of metal detecting hobbyists who abide by a code of ethics and work to assist individuals and others with the finding and returning of lost items at no charge.
William would like an up-date on our club. If you can think of anything that would interesting that he can add to their newsletter, please let him know. He would like to add a paragraph or two to their Newsletter about our club.
---------------------------------------------------------------------------------------------------------------------
Treasure Legends – Wisconsin
Counterfeiters had pot of Gold in the Woods near Rhinelander. C1908
WENT BACK FOR MONEY
Donnerstag Brothers had Pot of Gold Hidden in the Woods.
MADISON, Wis., Nov. 5 – a pot of gold hidden in the woods near Rhinelander caused the three Donnerstage brother, alleged counterfeiters and jail breakers, to go back to their home, where they were captured. The last one to be retaken, Rudolph, is in a hospital at Rhinelander, shot in the leg by Deputy United States Marshal Sarrine, upon refusal to surrender. Hugo and Albert will be brought to jail here tonight. They had $4000 in gold coin secreted in the woods and feared forest fires of that neighborhood would destroy the money, besides they needed money to buy arms and ammunition before going west.
Note: $4000 worth of gold coins in 1908 would have been approx. 190 coins @ $20.67 each. Today if those coins were 1 oz coins – @ $1302.50 per coin and would be worth $247,275.00
--------------------------------------------------------------------------------------------------------------------------------------
19th Century David Randall Property near North Band worth a look.
Miser Dead, Money Hidden
La Crosse, Wis., Oct.29, 1901 – In the undertaking rooms at North Bend, a small town near here, lie the remains of David Randall, who has lived the life of a recluse in a hut near that pace for ears. He had no relatives and thru far the remains have not been claimed. He had been a miser and is thought to have left $500,000 hidden away, no one knowing the hiding place.
---------------------------------------------------------------------------------------------------------------------------
Officers – elected for 2018.
President – Michael Fait (mgfait@charter.net) 715-384-9265 (Cell phone to be used only on meeting days = 715-305-8319)
Vice-President – Gary Morrison 715-316-2555
Secretary – Jeanne Morrison 715-316-2555
Newsletter Editor - Diane North (dbnorth@centurytel.net) 608-635-7031
Treasure – Gayle Fait (mgfait@charter.net) 715-384-9265
Outing Chairman – Jeff Hastings (monkeyhast@frontier.net) (608) 637-3097
Claims Director – Richard Niemyjski (richnski@frontiernet.net) 608-637-3295
State Director – Mike Flint (mwink12@excite.com) 608-372-0694
APPROVED DEALERS:
Deer field Detectors. Dealer for Whites, Fisher, Garrett, Minelab, Bounty Hunter, Detector Pro Detector & Pinpointers, Sunray Detector Accessories, & many misc. detecting accessories. Deerfield Detectors, N3091 CTY Rd. B, Hancock, WI 54943 (715) 572-1845 or e-mail stmill@uniontel.net or http://www.deerfielddetectors.com/
Wisconsin Area Clubs
The Kettle Moraine Prospectors of Wisconsin –
Chapter of the GPAA – holds meetings on the 2nd Saturday of each month at 1pm Generations, 1550 Douglas DR, Go south onto County E about 3 blocks off of HWY 23, contact Chuck Riel 414-328-3194 or visit wisgold.org/index.html
Midstate Metal Detecting Club – meets every 3rd Wednesday at 7:00 pm at Shooters Bar and Restaurant at the intersection of Hwy 39 and 54, next to the Shell Station. Contact: Steve Miller 715-572-1845
Wausau Prospectors – meets the 1st Saturday of the month at 11:00 am at the Village Town Hall in Brokaw Wisconsin. Address is: 218 2nd St., Brokaw, WI. Take US 51 north of Wausau and take exit 197. Then go east on county road WW. At the 4 way stop in Brokaw take a right. You are there (just past the Credit Union). Contact: Kurt Bublitz 715-340-2831 or e-mail lizzy101@charter.net
Wisconsin Michigan Prospectors.GPAA Chapter – holds their meetings on the 2nd Saturday of every month at 11:00 am, at meeting location for the next few months at Newinghams Supper Club at 722 Main St. Wausaukee, WI 54177. Contact Ron Smith.
MAY THERE BE GOLD IN EVERY PAN !!!!