Gold Fever!!!
Tomah Wisconsin GPAA Chapter – July 2017
Welcome
Welcome to the 2017 GOLD FEVER Newsletter. Another year, another gold prospecting opportunity. If you have not tried to find gold, you need to give it a try. Let us know if you need help to get started, there are many people with experience that the help you.
Do not forget the Newsletter and pictures can always be found at:
www.huntforgems.com/gpaatomahwi/
President's Message
I was very pleased with the turnout at Nugget. And with the help I got from Dave Ambrose, Larry Bender, Richard Niemyjski Gary and Jennie Morrison. I was not able to get to the Lake before Saturday morning as I was at my sisters funeral in Waterloo Iowa on Friday. Cancer took her at only 55 years. Thanks for the card and condolences if I didn't say thank you before I was a little distracted.
After the meeting Larry, Dave and I tried out a different spot on the creek than we normally go to. There were micro fines there and it would not have worked out very well if Larry hadn't found one picker in the hole I was working. He gave it to me and I will try to remember it for the next meeting. It only weight .04 grams but looks much bigger do to the larger chunk of quarts attached to it. It is very pretty.
The outing to Muskellunge Lake state park is coming up in July. I would suggest that anyone coming up come up thru Newberry as it is blacktop all the way that way. If you go thru Grand Marais it is 17 miles mostly gravel and washboard. The address is 29881 co rd 407 Newberry, Mi. 49868. Phone # 906-658-3338 this could be a relay station for the state. Or 1-800-447-2757. I will be at the campground arriving sometime on the 12 of July and staying till the 17th. I'm in site 150
Hope to see you on the beach Mike Fait
Upcoming Events
July 1-4, 2017 - Gold show in Tower Mn. – for details - Jeff Hill 218-290-3949 <jlbunkhill@gmail.com>
July 15, 2017 – Tomah Club Meeting at Muskellunge Lake, Mich.
July 28, 29, & 30, 2017 – Mid-state Metal Detecting – Annual Open Hunt - Deer Trail Park Campground near Nekoosa, WI – see details in this newsletter.
August 19, 2017 - Tomah Club Meeting at Town of LaGrange Town Hall – at 1:00 pm
Tomah Wisconsin GPAA Chapter Minutes June 17, 2017
Old Business:
The June meeting was held June 7th at Nugget Lake Wisconsin. 22 members in attendance.
Happy birthday was wished upon Jennie Morrison she provided the cake. She also cooked for everyone. Hotdogs hamburgers and brats. Thank you Jennie! David Ambrose helped get the dirt for the panning table. Thank you Dave.
We went over the upcoming outing to Muskellunge Lake in Michigan's Upper Peninsula. Also talked about the Husker outing. The Creek was dry but the tours were good. Gary Announced he was going to Indiana July 1-9th to Gatesville to prospect anyone interested should call him at 715-316-2555. The Wausau outing to Snyder Park and Wedges creek was discussed. The lake is dry this year as the dam washed out so bring your metal detectors. That outing is August 4-6.
It was a sunny and breezy day at Nugget Lake we were joined by two members of the Minnesota chapter who both won in the gold raffle. Quite a few members made it to the creek this year. The creek was fast on Saturday but an all-night rain on Saturday night made it almost impossible to work on Sunday.
A sympathy card was signed by everyone there for Mike and Gayle Fait Mike lost his sister to cancer this June.
New Business:
The July meeting on July 15, 2017 – will be at Muskellunge Lake, Mich.
Richard Niemyjski can rent a van that seats 15 people to go to the gold show in October in Indianapolis. We would probably leave from Viroqua on Saturday morning and come home Monday. We would need two nights in a hotel. Plus pay for the van price to be determined by how many go. Probably in the $60 dollar range? There will be a signup sheet at the August meeting or call Mike Fait or Richard Niemyjski. Numbers are in the officers lists.
Raffles:
50/50 Raffle - Cory Werner
Gold - Dan Kutz – nugget Ben Thomas - gold bag Eugene Taylor - Gold bag
For Sale:
Paul Pogrant is selling his dredge. It is a 4" Keene 6.5 hp Honda, 3 stage sluice, nozzle blaster, t-80 air...all the bells and whistles. I only have about 20 hrs on it, so it is like new...it cost $3500, will let it go for $2200. If interested contact Paul at 920-210-2109.
Gold Price on 6/25/17 was $1,257.60 Silver Price on 5/29/17 was $16.78
Respectfully submitted by Diane North – Newsletter Editor

Sponsored by:
Outdoor Outfitters
The MidState Metal Detector Club welcomes you to their 21st Annual Open Hunt and State Championship. We pride ourselves in providing an affordable, fun event for the entire family. Early entries enable better hunt planning.
Hunts will be held rain or shine. Location - Deer Trail Park Campground near Nekoosa, WI
100% of entry fees and donations are planted in the form of coins or tokens over the 2 days of the hunt.
<![if !supportLists]> · <![endif]> Wisconsin State Championship – 2 day Competition Hunt (Sponsored by First Texas Products)
<![if !supportLists]> · <![endif]> Raffles held throughout the weekend, and a Merchandise Drawing – with donated merchandise and prizes
<![if !supportLists]> · <![endif]> Treasures of Yesteryear Museum & Antique Detectors on display in club trailer
<![if !supportLists]> · <![endif]> Metal Detecting Dealers, Miscellaneous Businesses and clubs will have booths on site
<![if !supportLists]> · <![endif]> Visit the club website for hunt fliers or updates http://midstatemdc.com/
________________________________________________________________________________________
Schedule of Events (Times are approximate)
Friday Night: 5:00 to 7:00 Welcome and Registration
Dark Free Night Hunt (All coins/prizes are donated)
Saturday: 8:00 to 8:45 Registrations
9:30 to 10:00 Freedom Hunt
10:30 to 11:00 Wayne Otto's Dollar Digging Hunt – Clad Dollars and Silver Halves (Sponsored by Outdoor Outfitters)
11:20 to 12:00 Wisconsin State Championship Competition
(Sponsored by First Texas Products & Prosticker.com)
12:00 to 2:00 Lunch
2:00 to 2:30 Liberty Hunt
3:00 to 3:30 Kids Hunt – Ages 7-12 – Detector Needed
Ages 6 and Under – No Detector Needed
4:00 to 4:30 Memorial Hunt - $20.00 Extra Fee
(US and Foreign Silver)
4:15 to 5:15 Detector Throw Contest
(Sponsored by First Texas Products)
4:30 to ??? Merchandise Drawing
Sunday: 8:00 to 8:30 Registration
9:00 to 9:30 Finals for the Wisconsin State Competition Hunt
(Sponsored by First Texas Products & Prosticker.com)
10:00 to 10:30 Big Dig (Sponsored by Outdoor Outfitters)
10:40 to 10:45 Competition Hunt runoff (in case of ties)
11:00 to 11:20 Awards, and Announcements.
11:30 to 12:00 Key Hunt
(Detectors Donated By Tesoro Electronics)
12:30 to 1:00 Vintage Hunt (oldies and goodies)
Directions:
This year's hunt will be held at Deer Trail Park Campground near Nekoosa, WI
From Wisconsin Rapids
Head south on Hwy. 13. Turn right on Hwy. 73 for 3˝ miles. Turn left on County Rd. Z just after Evergreen Bowling Alley. Go 3 miles south. Campground is on the right.
Please thank and support the following business for their donations to our 20th Annual Hunt, and for their continued support to our 21st Annual hunt in 2017.
American Digger Magazine www.americandigger.com ICMJ's Prospecting and Mining Journal
Artistic Signs – 715-325-5000 WI. Rapids, WI Lost Treasures Magazine
Detector Electronics Corp- www.metaldetector.com Minelab USA - Downers Grove, IL
Deerfield Detectors- www.deerfielddetectors.com O'Reilly Auto Parts http://www.oreillyauto.com
Doug's Treasure Den – Wisconsin Rapids, WI Outdoor Outfitters - Waukesha, WI
First Texas Products (Bounty Hunter, Fisher, Teknetics) ProSticker.com – www.prosticker.com
Garrett Metal Detectors, Texas Superior Balance Scales www.superiorbalance.com
Gary's Coin & Stamp – Wisconsin Rapids, WI Tesoro Electronics – Prescott, AZ
Gary Kruesel – Token Collector -1-507-282-0147 Western & Eastern Treasures Magazine
Whites Electronics Inc - Whites of the Great Lakes
Wilcox All Pro Tools – Montezuma, IA
__________________________________________________________________________________________
Campground
Deer Trail Park Campground 13846 County Road Z
Nekoosa, WI 54457
Phone: (715)886-3871
E-Mail: deertrl@wctc.net
www.campingfriend.com/DeerTrailPark
This Campground is where the Hunt will take place. Mention the MidState Metal Detecting Club Open Hunt when reserving a campsite.
Wisconsin Rapids Hotels - Always mention Midstate Metal Detector Club
America's Best Value Inn 715-423-8080
American Inn Lodge and Suites 715-424-3444
Motel 6 715-423-3211
Hotel Mead 800-843-6323 Maples Motel 715-423-2590
Fern Hotel 888-950-5062
Sleep Inn 715-424-6800
Spruce Park Motel 715-423-5890
More information about the Wisconsin Rapids area, you can visit these websites.
Entry Form (1 Entry form per person please)
DISCLAIMER: The sponsoring club, its members, nor its officers connected with this hunt will be held responsible for theft, injuries, or damage incurred. Hunt at your own risk. Be a responsible hunter and fill in your holes. Only probes and diggers of no more than 2 inches in width will be allowed in any hunt, (No rakes allowed). No Pulse machines - Headphones Required. If these conditions are not met, you may be asked to leave the hunt field. All coins and tokens are buried shallow as possible.
* Due to changing Silver prices we reserve the right to change all Hunts and targets*
Name __________________________________________________________________________________
Address _________________________________________________________________________________
City _____________________________________________ State _____________Zip _______________
Phone___________________________________Email _______________________________________
Open Hunt
$_____ Regular Entry (2 days - $100.00 per person)
$_____ Regular Entry – Saturday Only (1 day - $60.00 per person)
$_____ Regular Entry – Sunday Only (1 day - $55.00 per person)
$_____ Pre Teen Entry – Age 12 and Under (2 days - $75.00 per person)
$_____ Pre Teen Entry – Age 12 and Under – Saturday Only (1 day - $45.00 per person)
$_____ Pre Teen Entry – Age 12 and Under – Sunday Only (1 day - $40.00 per person)
$_____ Special Saturday - Memorial Hunt ($20.00 Pre-Registration by July 5, 2017)
$_____ Total
Wisconsin Championship Hunt – Pre Registration by July 5, 2017
100% Payback – All Championship Hunt Trophies will be donated by ProSticker.com
Select Division – Age as of July 28, 2017 – You must stay in your age Division or go to Pro Division
*There has to be 2 or more entered in a Division if not you will be moved – Payouts are: 2 in division pays 1st only. 3 in a division pays 1st and 2nd. 4 or more in a division pays 1st, 2nd, and 3rd.
<![if !supportLists]> o <![endif]> Pre Junior – Boys and Girls (Age 12 and Under)
<![if !supportLists]> o <![endif]> Juniors - Boys and Girls (Age 13-17)
<![if !supportLists]> o <![endif]> Men (Age 18-54)
<![if !supportLists]> o <![endif]> Women (Age 18-54)
<![if !supportLists]> o <![endif]> Senior Men (Age 55 and Over)
<![if !supportLists]> o <![endif]> Senior Women (Age 55 and Over)
<![if !supportLists]> o <![endif]> Pro Division (Previous first place winners in Men's Division. Also open to any other participants)
$_____ Competition Entry Fee is $15 per person total - 100% Payback
$__________Total Amount Enclosed (Add $25.00 - Late Fee if after July 5, 2017)
Send Check or Money Order made payable to: MidState Metal Detector Club
C/O Sharon O'Connor
950 Bayview Dr
* Only Cash accepted at hunt* Mosinee, WI 54455
I __________________________________ hereby assume full responsibility and release the MidState Metal Detector Club, club members, event sponsors, organizers, and Deer Trail Park Campground from any occurrence whether foreseen or unforeseen, in connection with the MidState Metal Detector Club Annual Hunt in which may result in injury, death, or any damage to me. By signing this, I understand that all persons attending this hunt do so at their own risk and will assume all risks of injury and/or damage to persons or their property in any manner arising from this hunt or related activities. Hunts are rain or shine - no refunds
Signature ___________________________________________________ Date _______________________
Officers – elected for 2017.
President – Michael Fait (mgfait@charter.net) 715-384-9265 (Cell phone to be used only on meeting days = 715-305-8319)
Vice-President – Gary Morrison 715-316-2555
Secretary – Jeanne Morrison 715-316-2555
Newsletter Editor - Diane North (dbnorth@centurytel.net) 608-635-7031
Treasure – Gayle Fait (mgfait@charter.net) 715-384-9265
Outing Chairman – Jeff Hastings (monkeyhast@frontier.net) (608) 637-3097
Claims Director – Richard Niemyjski (richnski@frontiernet.net) 608-637-3295
State Director – Mike Flint (mwink12@excite.com) 608-372-0694
Wisconsin Area Clubs
Greenbush Wisconsin GPAA Chapter – Greenbush Prospectors meet every second Saturday of the month at Salem United Methodist Church 120 Sheboygan St. Fond Du Lac, WI. 54935 (change of time) 1:00 PM Meetings
Midstate Metal Detecting Club – meets every 3rd Wednesday at 7:00 pm at Shooters Bar and Restaurant at the intersection of Hwy 39 and 54, next to the Shell Station. Contact: Steve Miller 715-572-1845
Wausau Prospectors – meets the 1st Saturday of the month at 11:00 am at the Village Town Hall in Brokaw Wisconsin. Address is: 218 2nd St., Brokaw, WI. Take US 51 north of Wausau and take exit 197. Then go east on county road WW. At the 4 way stop in Brokaw take a right. You are there (just past the Credit Union). Contact: Kurt Bublitz 715-340-2831 or e-mail lizzy101@charter.net
Wisconsin Northwoods Adventures GPAA Chapter – holds their meetings on the 2nd Saturday of every month at 11:00 am, at the Cameron Community Center, 512 W. Main Street, Cameron, WI. Contact Dave "Wire" Heinsohn (715) 353-2261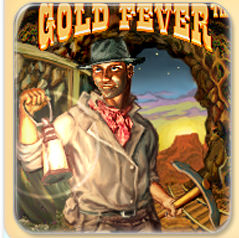 MAY THERE BE GOLD IN EVERY PAN !!!!