Gold Fever!!! <![if !vml]>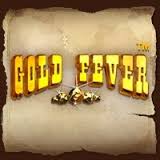 <![endif]>
Tomah Wisconsin GPAA Chapter – September 2016
Welcome
Welcome to the 2016 GOLD FEVER Newsletter. Another year, another gold prospecting opportunity. If you have not tried to find gold, you need to give it a try. Let us know if you need help to get started, there are many people with experience that the help you.
Do not forget the Newsletter and pictures can always be found at:
www.huntforgems.com/gpaatomahwi/
President's Message
I attended the outing at Snyder Park in August. It was cool and windy but the rain held off during the meeting. I was the only one who attended to get in to a creek. The normally shallow wedges creek was running high and fast from all the rain in the week before the outing. I worked a smaller creek in the area to little effect I recovered 46 micro specs of gold from 6 buckets of 1/4 inch classified dirt. Hardly made it worth my time. But you never know that's why you dig. The weather was cool for a change and there were no mosquitoes out while I was there. It only seemed to rain when I was in my camper either sleeping or having supper. Had a good time with friends around the campfires at night.
Next month is a metal detecting hunt in Marshfield at Wildwood Park. It is on the south side of town just off Central Avenue. Turn by Dairy Queen and head south until you come to the park. There are several parking lots or you can park on the south side of the street. I changed the start time to give us more time to hunt, but if you can't get there by that time you can show up anytime you want. I will be in the park somewhere. This is not a planted hunt Ii have no Idea what we will find. In April several members hunted there and they found one mercury dime 1 buffalo nickel and a wheat penny along with modern coins.
Hope to see you there Mike Fait
Upcoming Events
Sept 9-11, 2016 - Geode outing (Wausau Chapter) Jacob's Geide Shop and Mine in Hamilton, Illinois
Canceled
Sept. 10, 2016 - Tomah Club Meeting Metal Detecting dig at the Marshfield Wild Wood Park. – at 1:00 pm
October 14 – 16, 2016 - gold show-sponsored by Northern Hills Prospectors October 14-16 in the Roosevelt room at Springhill Suites by Marriot in Deadwood SD - Show runs 9-5 Saturday and Sunday. This is not a GPAA sponsored show but a chapter show like the Minnesota and Greenbush shows
October 21, 2016 - Tomah Club Meeting at Town of LaGrange Town Hall – at 1:00 pm
Tomah Wisconsin GPAA Chapter Minutes August, 2016
Old Business:
The August meeting was a Wausau chapter outing to Snyder park in Neillsville. It was on our weekend for a meeting so we joined them. 20 members of the Tomah club were present. 38 total members were there.
A swap meet was held. The Wausau club grilled hamburgers, hotdogs and corn on the cob for the pot luck.
Jeff Hastings won the special raffle of a Keene A52 sluce box he also won several times in the table raffle getting three different size classifiers. Larry Bender and Harold Beringer won gold nuggets.
Wausau will have a new meeting spot come Oct 1. They will meet at the village Town Hall in Brokaw Wis. Address is: 218 2nd St.,Brokaw, Wi. . Take US 51 north of Wausau and take exit 197. Then go east on county road WW. At the four way stop in Brokaw take a right.(Just past the credit union.
Wedges creek that flows in the park has some fine gold in it.
.New Business:
Next meeting Sept 10th Metal detecting outing in Marshfield at Wildwood Park. NEW TIME 10:00 AM. I hope the earlier time doesn't affect anyone's plans to attend. This will give us more time to hunt. Bring your own drinks and lunch. There are several fast food restaurants near the park.
October's meeting is back at the Lagrange Town Hall at 1:00pm. It is election time for all the officers
Raffles: None this month
Gold Price on 8/30/16 was $1,323.20 Silver Price on 8/30/16 was $18.85
Respectfully submitted by Diane North – Newsletter Editor
Officers – all officers were re-elected for 2016.
President – Michael Fait (mgfait@charter.net) 715-384-9265
Vice-President – Gary Morrison 715-316-2160
Secretary – Jeanne Morrison 715-316-2160
Newsletter Editor - Diane North (dbnorth@centurytel.net) 608-635-7031
Treasure – Gayle Fait (mgfait@charter.net) 715-384-9265
Outing Chairman – Richard Niemyjski (richnski@frontiernet.net) 608-637-3295
Claims Director – Richard Niemyjski (richnski@frontiernet.net) 608-637-3295
State Director – Mike Flint (mwink12@excite.com) 608-372-0694
Wisconsin Area Clubs
Greenbush Wisconsin GPAA Chapter – Greenbush Prospectors meet every second Saturday of the month at Salem United Methodist Church 120 Sheboygan St. Fond Du Lac, WI. 54935 (change of time) 1:00 PM Meetings
Midstate Metal Detecting Club – meets every 3rd Wednesday at 7:00 pm at Shooters Bar and Restaurant at the intersection of Hwy 39 and 54, next to the Shell Station. Contact: Steve Miller 715-572-1845
Wausau Prospectors – meets the 1st Saturday of the month at 11:00 am at the Village Town Hall in Brokaw Wisconsin. Address is: 218 2nd St., Brokaw, WI. Take US 51 north of Wausau and take exit 197. Then go east on county road WW. At the 4 way stop in Brokaw take a right. You are there (just past the Credit Union). Contact: Kurt Bublitz 715-340-2831 or e-mail lizzy101@charter.net
Wisconsin Northwoods Adventures GPAA Chapter – holds their meetings on the 2nd Saturday of every month at 11:00 am, at the Cameron Community Center, 512 W. Main Street, Cameron, WI. Contact Dave "Wire" Heinsohn (715) 353-2261
MAY THERE BE GOLD IN EVERY PAN !!!! <![if !vml]>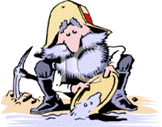 <![endif]>