Gold Fever!!! <![if !vml]>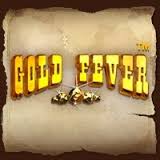 <![endif]>
Tomah Wisconsin GPAA Chapter – November 2016
Welcome
Welcome to the 2016 GOLD FEVER Newsletter. Another year, another gold prospecting opportunity. If you have not tried to find gold, you need to give it a try. Let us know if you need help to get started, there are many people with experience that the help you.
Do not forget the Newsletter and pictures can always be found at:
www.huntforgems.com/gpaatomahwi/
President's Message
Hi all,
I want to thank Kurt Bublitz for his demonstration of the gold cube at the last meeting he did a really good job of answering everyone's questions, He let me and Chris Bung use it down in North Carolina this summer it really is an efficient machine for cleaning up your concentrates.
I also want to thank all the officers that ran in the last election the club can't function without everyone's help.
I have been too busy lately with work and leaf mowing to get at my backyard panning tub. Checked the water today took out the leaves it is getting pretty cold I'm going to have to move it inside real soon definitely before the next meeting. I have been to busy to even hunt this year I've only been out twice and haven't seen a deer yet. The season is already more than a month old, I must be getting old when I was younger I was out almost every day. Hopefully gun season goes better.
Which brings me to the next meeting. We are moving to the second week in November again this year to allow all the deer hunters to hunt on opening weekend without missing a meeting.
For those of you that haven't heard Larry Bender slipped in a creek while prospecting and hurt his back
Hope you get better soon Larry.
See you in the creeks Mike
Upcoming Events
November 5, 2016 - Wausau Club Meeting – Desert Prospecting - village Town Hall in Brokaw WiS. – at 11:00 am
November 12, 2016 - Tomah Club Meeting at Town of LaGrange Town Hall – at 1:00 pm
December 3, 2016 - Wausau Club Meeting – Christmas Party - village Town Hall in Brokaw WiS. – at 11:00 am
December 17, 2016 - Tomah Club Meeting at Town of LaGrange Town Hall – at 1:00 pm
Tomah Wisconsin GPAA Chapter Minutes October, 2016
Old Business:
The October meeting was a chapter as held at the Town of LaGrange Town Hall.
Mike Fait talked about gold mining in Red Lake Ontario, He heard that the high school students that were interested interned in the mines there junior and senior years if they were accepted they start after graduation at $100,000 a year.
Mike also spoke about his Gold Rush panning kit he ordered on line. We also talked about the latest gold show on TV. And talked about the current gold show in Rapid City ND, and the upcoming gold show in Dayton Ohio, some members were anticipating going to Ohio.
It was discussed if it was feasible to have some type of transportation to gold outings like Amtrak or a bus for those who do not care to drive great distances.
Elections were held President Mike Fait Vice-President Gary Morrison Secretary Jeanne Morrison Treasurer Gayle Fait Claims director Richard Niemyjski Outings Director Jeff Hastings
Kurt Bublitz was the guest speaker He talked about the Gold Cube. It was patented in 2010 by Mike Pung. The cube can process 1000 pounds of classified material per hour. Clarification is best at 12 mesh. The Cube comes in either 3 or 4 tiers. The top is a slick plate the next levels are for catching the gold. Kurt demonstrated how he uses Jet dry to break up the water tension and uses a brush with the Jet Dry on it to remove the bubbles that for on the lower levels. The next step is to make sure everything is level before you start adding material. It is great for cleaning up concentrates from larger operations like trammels and dredges, but it can be used to run normal stream material too. The Deluxe 4 cube costs about $480. Kurt quickly ran a bucket of material while we watched. There were many Questions asked by the members while Kurt was demonstrating. The cube comes with a 1100gph 12 volt pump. We had our demonstration outside but you could run it in you basement or even your kitchen if the hoses don't come out. Thank you Kurt it was a great demonstration.
Thank you to all the members who brought in food everything was good!
Also we learned that Larry Bender slipped in the creek and hurt his back while prospecting a card was signed. Get well soon Larry.
New Business:
Next meeting November 12th at the Lagrange Town Hall at 1:00pm. The November meeting is being changed to the second weekend to accommodate the deer hunters.
December - Christmas exchange was discussed $10.00 gift to be given it should be for either a man or a woman. If you give a gift you get a ticket to take a gift back. You do not have to participate if you don't want to or you forget we will still be having a meeting on the third weekend in Dec. 17.
Raffles:
Gold Nugget - Barb Bublitz, Concentrate bag - Jeff Hastings 50/50 - Larry Ehrenberg
Gold Price on 10/30/16 was $1,275.70 Silver Price on 10/30/16 was $17.83
Respectfully submitted by Diane North – Newsletter Editor
The Helical Flow Effect
Why Do Helical Flows Sweep Gold?
The vortex formed in helical flow contains energy. Helical flow energy takes the form of the rotating and moving mass of water and debris. Much like the prop wash of a boats propeller, this dynamic rotating water power energy will move things that it pushes against. When a stream of water and bedload entrained in it moves, it's actually moving a fair amount of mass per unit volume. That flow contains energy in the form of mass and speed. This energy, when restricted to the creek bed, will tend to take on certain flow patterns based on friction and flow restrictions. One of these patterns is the formation of a helical-flow; of course there are other jet patterns and turbulent eddies that can take place as well, especially when flow-disturbance and turbulence are involved.
I won't go any deeper into this subject of turbulent flow, because it's a rather difficult topic to engage with and explain, and it isn't needed when you're just looking at the basics of paystreak formation. For helical flow the energy is contained in the downstream movement of mass and in the sideways rotation of the complete stream bedload and water mass. It's a rather complicated thing but just knowing that it behaves like a massive corkscrew is good enough for what we do here.
The sweep of bedload material contains your gold is both along the flow (in a line downstream) and partly sideways to flow (rotating perpendicular-to-streamflow) that means gold will generally move diagonally until it finds a trap or lower speed drop point. I included a diagram to show you what I mean by this rather complex corkscrew like description. Just keep in mind speed changes as the corkscrew turns based on how much volume of water must flow through a given zone along with friction.
If more water has to make it through a given amount of time the water's going to speed up, if it's less volume per time then it slows down. That slowing action is what drops the gold. As I mentioned earlier, you'll want to look for wider or deeper transition regions in the high water flow. These are places where it will slow the flow "just enough."
To be continued Next Month with:
What Are Some Other Clues To Look For?
Prospector Jess - Hunting4Gold.com
Officers – elected for 2017.
President – Michael Fait (mgfait@charter.net) 715-384-9265
Vice-President – Gary Morrison 715-316-2160
Secretary – Jeanne Morrison 715-316-2160
Newsletter Editor - Diane North (dbnorth@centurytel.net) 608-635-7031
Treasure – Gayle Fait (mgfait@charter.net) 715-384-9265
Outing Chairman – Jeff Hastings
Claims Director – Richard Niemyjski (richnski@frontiernet.net) 608-637-3295
State Director – Mike Flint (mwink12@excite.com) 608-372-0694
Wisconsin Area Clubs
Greenbush Wisconsin GPAA Chapter – Greenbush Prospectors meet every second Saturday of the month at Salem United Methodist Church 120 Sheboygan St. Fond Du Lac, WI. 54935 (change of time) 1:00 PM Meetings
Midstate Metal Detecting Club – meets every 3rd Wednesday at 7:00 pm at Shooters Bar and Restaurant at the intersection of Hwy 39 and 54, next to the Shell Station. Contact: Steve Miller 715-572-1845
Wausau Prospectors – meets the 1st Saturday of the month at 11:00 am at the Village Town Hall in Brokaw Wisconsin. Address is: 218 2nd St., Brokaw, WI. Take US 51 north of Wausau and take exit 197. Then go east on county road WW. At the 4 way stop in Brokaw take a right. You are there (just past the Credit Union). Contact: Kurt Bublitz 715-340-2831 or e-mail lizzy101@charter.net
Wisconsin Northwoods Adventures GPAA Chapter – holds their meetings on the 2nd Saturday of every month at 11:00 am, at the Cameron Community Center, 512 W. Main Street, Cameron, WI. Contact Dave "Wire" Heinsohn (715) 353-2261
MAY THERE BE GOLD IN EVERY PAN !!!! <![if !vml]>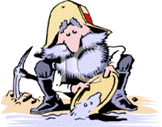 <![endif]>