Gold Fever!!! <![if !vml]>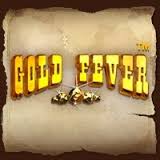 <![endif]>
Tomah Wisconsin GPAA Chapter – March 2016
Welcome
Welcome to the 2016 GOLD FEVER Newsletter. Another year, another gold prospecting opportunity. If you have not tried to find gold, you need to give it a try. Let us know if you need help to get started, there are many people with experience that the help you.
Do not forget the Newsletter and pictures can always be found at:
www.huntforgems.com/gpaatomahwi/
President's Message
Soon the creeks will thaw and we can start panning again. I know some people have already been out even if they had to chop a hole in the ice with an axe. With the spring runoff the creeks will be high and the water is cold so be very careful and don't put yourself in danger. The few specks of gold you get is not worth your life!
I have already seen my first robins of the year and it was still February.
Look over the outings list and start planning your trips for the year. Reserve you camp sites and set your vacations for one of the outing this year, they are a lot of fun. I have my site for Nugget Lake already I'm in #51 again this year. Still have to get a hotel for Thermal city.
I will be at the Knights of Columbus State bowling tournament instead of at the March meeting. Gary will run the show come and see what he has to show.
I will have maps for the April outing in the next issue. I don't know what we will find there most likely nothing valuable but maybe something historic
See you in the creeks soon Mike Fait
Upcoming Events
March 5/6, 2016 – The Twin Cities Prospectors' 2nd Upper Midwest Gold & Treasure Show – at VFW Post in Forrest Lake, Minn - $10 admission for folks 13 & older – no meeting of Wausau Club this month.
March 18, 2016 - Tomah Club Meeting at Town of LaGrange Town Hall – at 1:00 pm
April 2, 2016 - Wausau Club Meeting – Wittenberg Town Hall W17395 Cty Q. – at 11:00 am
April 16, 2016 - Metal detecting Hwy "C" town of Rudolph Wi old gold mine about 1/2 mile west of Hwy 34. State of Wisconsin DNR land north side of road. Meet on Hwy C by site around 10:00 AM.
April 30- May 1, 2016 - Heart of Wisconsin Geological Society Fossil, Gem, and Mineral show - Marshfield Senior High Fieldhouse 1401 Becker rd. Marshfield WI Saturday 10:00 AM-5:00 PM Sunday 10:00 AM - 4:00PM
May 21, 2016 - Tomah Club Meeting at Town of LaGrange Town Hall – at 1:00 pm - Kurt Bublitz demonstrating melting gold
June 18, 2016 - Nugget Lake County Park Pierce County WI. 12:00 lunch and meeting at pavilion by lake. If you need reservations to camp call as soon as possible it is father's day weekend. 715-639-5611
July 22-24, 2016 - Thermal City outing Thermal city NC. Group dig with the Wausau chapter. Send $50 to Barb Bublitz by May 2 if you plan to go. If you can't make it your money will be refunded to you.
August 19th-21, 2016 - Outing and swap fest with Wausau chapter at Snyder county park, Neillsville WI. This is our meeting day so we will join them at Snyder.
Sept 9-11, 2016 - Geode outing (Wausau Chapter) Jacob's Geide Shop and Mine in Hamilton, Illinois
Sept. 17, 2016 - Tomah Club Meeting at Town of LaGrange Town Hall – at 1:00 pm
Tomah Wisconsin GPAA Chapter Minutes January, 2016
Old Business:
The February meeting was held at the Town Hall at the Town of Lagrange, 22731 Flint Ave. on Route #21 west of Tomah Wisconsin on February 20th. 30 members and guests attended the meeting.
Last month Dean Race couldn't make it to the meeting so he sent his son Dakota and his friend Jared to talk to the club about their adventures in Alaska last summer. They ran the 10'' dredge at the dredge camp for most of the summer. They also brought along the gold that Dean made on his dozer claims 105 oz. as his share. Members were able to purchase gold concentrate bags from Dakota. They also demonstrated some blow pans that Dean has.
Mike passed around a photo of H. Clapper"s gold collection, he is trying to build a collection of gold for each state. He is looking for anyone who has a 1/2 oz. of Wisconsin gold that he will trade for 1/2 California gold to complete his collection. If you want to help him call Mike Fait at 715-384-9265 and I will give you his number. He has been trying to fill the collection for several years now and has called me twice in the last 4 years. He still needs 11 states that he thinks he can fill.
New Business:
February's meeting will be on the 3rd Saturday of March the 19th at 1:00 pm at the Town Hall at the Town of Lagrange, 22731 Flint Ave. on Route #21 west of Tomah Wisconsin. Please bring a dish to pass for lunch.
Mike will be bowling for the March meeting. Gary will run the meeting.
Raffles:
Thank you to all that donated items for the Table Raffle – Kurt and Barb Bublitz, Rich Powel, Richard Niemyjski, Larry Bender, Robert Wysocki, John Schwingle, Jeff Hastings, Wayne Ellifson, & Sr. Dakota Race. Thank you to all.
50/50 raffle winner – Curtis Frahm
Gold raffle winners: John Schwingle –nugget & Kim Mickelson gold bag
Special raffle gold bag and copper blowing pan - Dave Ambrose
Gold Price on 3/21/16 was $1,240.50 Silver Price on 3/2/16 was $15.03
Respectfully submitted by Diane North – Newsletter Editor
Officers – all officers were re-elected for 2016.
President – Michael Fait (mgfait@charter.net) 715-384-9265
Vice-President – Gary Morrison 715-316-2160
Secretary – Jeanne Morrison 715-316-2160
Newsletter Editor - Diane North (dbnorth@centurytel.net) 608-635-7031
Treasure – Gayle Fait (mgfait@charter.net) 715-384-9265
Outing Chairman – Richard Niemyjski (richnski@frontiernet.net) 608-637-3295
Claims Director – Richard Niemyjski (richnski@frontiernet.net) 608-637-3295
State Director – Mike Flint (mwink12@excite.com) 608-372-0694
Wisconsin Area Clubs
Greenbush Wisconsin GPAA Chapter – Greenbush Prospectors meet every second Saturday of the month at Salem United Methodist Church 120 Sheboygan St. Fond Du Lac, wi. 54935 (change of time) 1:00 PM Meetings
Midstate Metal Detecting Club – meets every 3rd Wednesday at 7:00 pm at Shooters Bar and Restaurant at the intersection of Hwy 39 and 54, next to the Shell Station. Contact: Steve Miller 715-572-1845
Wausau Prospectors – meets the 1st Saturday of the month at 11:00 am in the Wittenberg Town Hall - HWY 29 East of Wittenberg. Take HWY 29 west – to exit HWY 45 south then left to stop sign, take Business 29 to the left for about one mile, the town hall is on the left side of the road.. Contact: Kurt Bublitz 715-340-2831 or e-mail lizzy101@charter.net
Wisconsin Northwoods Adventures GPAA Chapter – holds their meetings on the 2nd Saturday of every month at 11:00 am, at the Cameron Community Center, 512 W. Main Street, Cameron, WI. Contact Dave "Wire" Heinsohn (715) 353-2261
MAY THERE BE GOLD IN EVERY PAN !!!! <![if !vml]>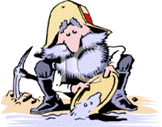 <![endif]>