Gold Fever!!! <![if !vml]>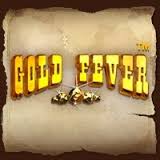 <![endif]>
Tomah Wisconsin GPAA Chapter – June 2016
Welcome
Welcome to the 2016 GOLD FEVER Newsletter. Another year, another gold prospecting opportunity. If you have not tried to find gold, you need to give it a try. Let us know if you need help to get started, there are many people with experience that the help you.
Do not forget the Newsletter and pictures can always be found at:
www.huntforgems.com/gpaatomahwi/
President's Message
Hi everyone, the June meeting will be at Nugget Lake I am in camp site #51 same as last year. Hope my trip goes well this year. We will be meeting by the lake shelter house. Be sure to stop and pay your park entry of $5 per carload at the office on your way in. We will be eating around 12:00 so I will be setting up about 10:30 If you get there early you can stop by the first parking lot at the bottom of the hill and pan in the creek upstream from there. The club is supplying the meat and pop and water for the meeting please bring a dish to pass. The address for the park is 4351 Cnty Rd HH, Plum City, Wi.54761 (I will include a map)
The phone # is715-639-5611.I greatly doubt that there are any camp sites left as it is father's day weekend and the park fills up very fast.
I have been getting reports that some diggers are leaving big holes in the creek when they are done, please fill in your holes when you are done with them, and no digging in the banks. That is the normal high water mark not the flood stage mark.
The club will be raffling off a Keene A52 sluice at this outing. If you would like to get in the raffle but can't make it to the meeting you can send me your donations and if I get them before the meeting I will be sure to get you in the drawing.
We had a rather small turnout in May the weather was just too nice. I would like to thank Kurt Bublitz to demonstrating his gold melting kit. He makes it look easy. I was so into watching the demonstration that I forgot to take any pictures
We decided at the meeting to add another outing to the year's list. We were going to have a metal detecting dig on Sept 17 at the Marshfield Wild Wood Park. But I looked up the schedule for Marshfield Visitors Bureau and they have a Maple fall fest scheduled for that weekend at the park. So we will have to move it up one week to September 10 I hope this works for everyone, we can discuss it at the next meeting.
Doug Sasse was wondering if anyone has heard of a magazine called Jewelry Making With Gems and Minerals. His copy is from 1981so the magazine could be out of print. Let me know what you know. See you in the creek Mike Fait
Upcoming Events
June 18, 2016 - Nugget Lake County Park Pierce County WI. 12:00 lunch and meeting at pavilion by lake. If you need reservations to camp call as soon as possible it is father's day weekend. 715-639-5611
July 22-24, 2016 - Thermal City outing Thermal city NC. Group dig with the Wausau chapter. Send $50 to Barb Bublitz by May 2 if you plan to go. If you can't make it your money will be refunded to you.
August 19 -21, 2016 - Outing and swap fest with Wausau chapter at Snyder county park, Neillsville WI. This is our meeting day so we will join them at Snyder.
Sept 9-11, 2016 - Geode outing (Wausau Chapter) Jacob's Geide Shop and Mine in Hamilton, Illinois
Sept. 10, 2016 - Tomah Club Meeting Metal Detecting dig at the Marshfield Wild Wood Park.– at 1:00 pm
October 21, 2016 - Tomah Club Meeting at Town of LaGrange Town Hall – at 1:00 pm
Tomah Wisconsin GPAA Chapter Minutes June, 2016
Old Business:
The May meeting was held at the Town of LaGrange Town Hall, at Tomah, Wis. With approx. 12-15 members attending.
Kurt Bublitz demonstrated his gold melting kit. Things got really HOT at one point, but it was interesting to see, exactly how it was done.
Melting Temperatures = Lead 621.5 F., Aluminum 1,221 F. Silver 1,763 F., Gold 1,948 F., & Copper 1,984 F.
Mixed with Gold is Flux (Borax, silica, soda ash, & Manganese, which helps separate out the gold for other metal. You can make your own melting furnace – Mini Propane Furnace with castabel refractory cement rated 3,000 F. and Perlite.
New Business:
June's meeting will be on the 3rd Saturday of June the 18th at 1:00 pm at Nugget Lake. Please bring a dish to pass for lunch.
Raffles:
Thank you to all that donated items for the Table Raffle – Larry Bender, Diane & Bill North, Mike Fait, Jeff Hastings, Mike & Gayle Fait and Barb Bublitz. Thank you to all.
50/50 raffle winner – Barb Bublitz
Gold raffle winners: Richard Niemyjski – nugget, Mike Fait - Pay Dirt, & Larry Bender – Meteorite.
Gold Price on 6/3/16 was $1,243.50 Silver Price on 6/3/16 was $16.38
Respectfully submitted by Diane North – Newsletter Editor
<![if !vml]>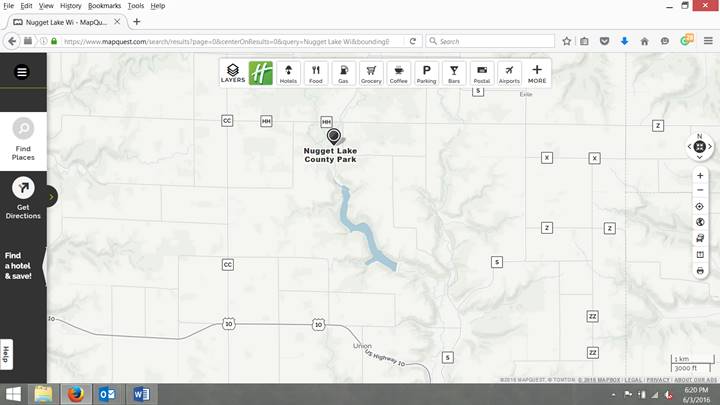 <![endif]>
Officers – all officers were re-elected for 2016.
President – Michael Fait (mgfait@charter.net) 715-384-9265
Vice-President – Gary Morrison 715-316-2160
Secretary – Jeanne Morrison 715-316-2160
Newsletter Editor - Diane North (dbnorth@centurytel.net) 608-635-7031
Treasure – Gayle Fait (mgfait@charter.net) 715-384-9265
Outing Chairman – Richard Niemyjski (richnski@frontiernet.net) 608-637-3295
Claims Director – Richard Niemyjski (richnski@frontiernet.net) 608-637-3295
State Director – Mike Flint (mwink12@excite.com) 608-372-0694
Wisconsin Area Clubs
Greenbush Wisconsin GPAA Chapter – Greenbush Prospectors meet every second Saturday of the month at Salem United Methodist Church 120 Sheboygan St. Fond Du Lac, WI. 54935 (change of time) 1:00 PM Meetings
Midstate Metal Detecting Club – meets every 3rd Wednesday at 7:00 pm at Shooters Bar and Restaurant at the intersection of Hwy 39 and 54, next to the Shell Station. Contact: Steve Miller 715-572-1845
Wausau Prospectors – meets the 1st Saturday of the month at 11:00 am in the Wittenberg Town Hall - HWY 29 East of Wittenberg. Take HWY 29 west – to exit HWY 45 south then left to stop sign, take Business 29 to the left for about one mile, the town hall is on the left side of the road.. Contact: Kurt Bublitz 715-340-2831 or e-mail lizzy101@charter.net
Wisconsin Northwoods Adventures GPAA Chapter – holds their meetings on the 2nd Saturday of every month at 11:00 am, at the Cameron Community Center, 512 W. Main Street, Cameron, WI. Contact Dave "Wire" Heinsohn (715) 353-2261
MAY THERE BE GOLD IN EVERY PAN !!!!
<![if !vml]>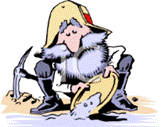 <![endif]>