Gold Fever!!! <![if !vml]>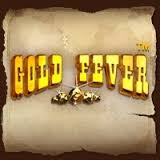 <![endif]>
Tomah Wisconsin GPAA Chapter – January, 2016
Welcome
Welcome to the 2016 GOLD FEVER Newsletter. Another year, another gold prospecting opportunity. If you have not tried to find gold, you need to give it a try. Let us know if you need help to get started, there are many people with experience that the help you.
Do not forget the Newsletter and pictures can always be found at:
www.huntforgems.com/gpaatomahwi/
President's Message
Happy holiday's to you all. I hope you had a good time and didn't eat too much. My surgery went well and I was on my way to a quick recovery when I knelled down to clean the floor around the toilet. My knee instantly swelled up and I was back on crutches after almost 2 weeks off of them. It is now three days later and my knee is still stiffer than before. I guess you can't rush things I'll see my doctor next week and wait and see what he has to say about it.
This coming year we will be going to Nugget Lake in June again. I will have to get reservations for camping after the New Year. The phone number for the park is 715-639-5611.
I will also be going to North Carolina to Thermal City gold mine in July, there are cabins at the mine and camping spaces as well. The number for Thermal city is 828-286-3016 the mine might be closed for the winter now so keep calling until someone is there if you want reservations there. You can also get hotel rooms up the road always in Marion or Rutherfordton. They are about 11-12 miles away.
There is also the metal detector hunt in Rudolph WI. In April at an old mine location. It has be reclaimed we are just looking for any relics we can find. I will also be going to Snyder Park in Neillsville, and I might be going geode hunting in Illinois in September I haven't decided yet. I would like to go to Canada fishing in June too with my friends but the dates haven't been set yet. There is also the gold show in Forest Lake Minnesota in March that I will be at.
The Wausau club is also running an outing to the U.P. near Handcock in June that I don't think I will get to but that shouldn't stop you from participating if you are interested in copper hunting.
It seems like I will be busy again this summer I just hope we are all healthy enough to go. Gayle need surgery on her knee too she has torn meniscus just like I had.
See you in the creeks Mike Fait
Upcoming Events
January 2, 2016 - Wausau Club Meeting – Wittenberg Town Hall W17395 Cty Q. – at 11:00 am
January 9, 2016 - Greenbush Prospectors Meeting – Greenbush Town Hall – at 3:00 pm
January 16. 2016 - Tomah Club Meeting at Town of LaGrange Town Hall – at 1:00 pm
February 6, 2016 - Wausau Club Meeting – Wittenberg Town Hall W17395 Cty Q. – at 11:00 am
February 20, 2016 - Tomah Club Meeting at Town of LaGrange Town Hall – at 1:00 pm
March 5/6, 2016 – The Twin Cities Prospectors' 2nd Upper Midwest Gold & Treasure Show – at VFW Post in Forrest Lake, Minn - $10 admission for folks 13 & older
Tomah Wisconsin GPAA Chapter Minutes December, 2015
Old Business:
The December meeting was held at the Town Hall at the Town of Lagrange, 22731 Flint Ave. on Route #21 west of Tomah Wisconsin on December 19th . 21 members and guests attended the Christmas Party meeting.
Christmas gifts were exchanged- some discussion about next year's outings mainly the outing to Thermal City with the Wausau chapter on July 22-24 with the dig on Saturday the 23. Wausau would like all those planning to go to send $50 by May 2 2016 to Barb Bublitz Wausau treasurer. This is to assure that we will have enough participants for Thermal city to reserve there trammels for us that day.
other outings April 16 metal detecting on old gold mine site by Rudolph WI on June 18, Wausau will be going to Michigan June 10-12 to look for copper camping in the Hancock recreational area campground.
We also talked about the upcoming gold show in Minnesota run by the twin cities chapter which is March 5 and 6
New Business:
January's meeting will be on the 3rd Saturday of January on the 16th at 1:00 pm at the Town Hall at the Town of Lagrange, 22731 Flint Ave. on Route #21 west of Tomah Wisconsin. Please bring a dish to pass for lunch.
Raffles:
Thank you to all that donated items for the Table Raffle – Gary Morrison, Mike Fait, Diane/Bill North, Ron and Diana Rick. Sorry I misplace the list of the people who donated. Thank you to all.
50/50 raffle winner – Merlin Meyer
Gold raffle winners: Nugget - Wayne Ellison Sr.
Gold Concentrates - Gayle Fait
Gold Price on 12/27/15 was $1,077.30 Silver Price on 12/27/15 was $14.48
Respectfully submitted by Diane North – Newsletter Editor
7 Places Where You Can Still Pan for Gold
Reed Gold Mine, NC The Reed Gold Mine is the place that started it all. In 1799, Conrad Reed was walking along Little Meadow Creek when he noticed a shiny, gold substance gleaming in the water. That glint was found to be a 17-pound gold nugget. The event is documented as the first authentic gold claim in the US and you can still pull gold out of the water to this day.
Big Thunder Gold Mine, SD Mount Rushmore, Black Hills Forest and gold panning; these are the things worth doing while in South Dakota. In 1876, the gold rush swept across the Black Hills of South Dakota after deposits were found in Deadwood Creek. People have been panning for gold ever since. Much of the Black Hills are encompassed by public land and panning is available to whoever feels like wading through the waters.
Jamestown, CA The problem with gold panning in California is deciding on where to pan for gold in California. The state is rich with gold mining history and remarkable finds. Although Sutter's claim is the more well known, consider heading south to Jamestown, CA. The town isn't far from Yosemite National Park.
Dahlonega, GA Perhaps you are familiar with the phrase "Thar's Gold in Them Thar Hills." It comes from a famous advertisement for gold mining in Georgia. The Appalachian region of North Georgia was the site of an American gold rush in 1928. Although people have been hunting for gold on the land for nearly 200 hundred years,
Crow Creek, AK If you are in Alaska and want to look for more than incredible scenery and wildlife, you might want to try your hand at panning for gold. Crow Creek Gold Mine was recently featured on the show "America's Toughest Jobs." If you want to really go all out, you can go for a weekend mining excursion complete with tents and lanterns.
Alabama Gold Camp, AL Perhaps gold alone isn't enough for you. If you're looking to add the possibility of finding garnet, citrine or fossils into the mix, you should head to the Alabama Gold Camp.
Colorado Gold Adventures, CO Colorado is about so much more than just skiing. Why not add the chance to find something valuable? Colorado Gold Adventures plans a guided field trip for you with all the trimmings, and practically guarantees that you'll make a little find.
Officers – all officers were re-elected for 2016.
President – Michael Fait (mgfait@charter.net) 715-384-9265
Vice-President – Gary Morrison 715-316-2160
Secretary – Jeanne Morrison 715-316-2160
Newsletter Editor - Diane North (dbnorth@centurytel.net) 608-635-7031
Treasure – Gayle Fait (mgfait@charter.net) 715-384-9265
Outing Chairman – Richard Niemyjski (richnski@frontiernet.net) 608-637-3295
Claims Director – Richard Niemyjski (richnski@frontiernet.net) 608-637-3295
State Director – Mike Flint (mwink12@excite.com) 608-372-0694
Wisconsin Area Clubs
Greenbush Wisconsin GPAA Chapter – holds their meetings on the 2nd Saturday of each month at 3:00 pm in the Greenbush Town Hall, N644 Sugarbush Rd, Greenbush Wi. – Contact: Ron Smith 920-207-4092
Midstate Metal Detecting Club – meets every 3rd Wednesday at 7:00 pm at Shooters Bar and Restaurant at the intersection of Hwy 39 and 54, next to the Shell Station. Contact: Steve Miller 715-572-1845
Wausau Prospectors – meets the 1st Saturday of the month at 11:00 am in the Wittenberg Town Hall - HWY 29 East of Wittenberg. Take HWY 29 west – to exit HWY 45 south then left to stop sign, take Business 29 to the left for about one mile, the town hall is on the left side of the road.. Contact: Kurt Bublitz 715-340-2831 or e-mail lizzy101@charter.net
Wisconsin Northwoods Adventures GPAA Chapter – holds their meetings on the 2nd Saturday of every month at 11:00 am, at the Cameron Community Center, 512 W. Main Street, Cameron, WI. Contact Dave "Wire" Heinsohn (715) 353-2261
MAY THERE BE GOLD IN EVERY PAN !!!!