Gold Fever!!! <![if !vml]>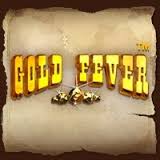 <![endif]>
Tomah Wisconsin GPAA Chapter – February, 2016
Welcome
Welcome to the 2016 GOLD FEVER Newsletter. Another year, another gold prospecting opportunity. If you have not tried to find gold, you need to give it a try. Let us know if you need help to get started, there are many people with experience that the help you.
Do not forget the Newsletter and pictures can always be found at:
www.huntforgems.com/gpaatomahwi/
President's Message
The January meeting day was very cold I don't think it got above 0. It was warm in the meeting hall and we didn't have any snow to worry about.
Only a few more months to worry about snow on the meeting dates, I can just hope for the best. We have been very lucky ever since the club was started for never having a hugh snowfall in the mornings on the meeting dates. At least you don't have to shovel cold.
Dean Race mi9ght be our February speaker. He will be talking about his dozer claims on Jake Wade creek. He isn't sure if he has the date open yet he has to check if he has to go to any other gold shows on that weekend. I'll find out soon. If he can make it he will have some of his gold concentrate bags for sale. He sold his 40 mile claims to Casy Trotti who is running the dredge camp this year.
I have returned to work this week after being off 5 weeks from my knee surgery. I would have liked another week off. The knee was pretty stiff the first few days back. Gayle has to go in for her knee surgery on January 29. She has the same problem I had a torn meniscus.
The Club will have a table at the Twin Cities Gold show. Steve Pomrenke of Bering Sea Gold will be guest speaker again this year. The show is at the VFW club 556 12th St. Forest Lake MN.
Our Club will be having our yearly outing to Nugget Lake County Park June 18. Call early if you will be camping that weekend to reserve a site. 715-639-5611.
The Wausau club is going to have an outing in North Carolina at the Thermal City Gold Mine July 22-24. If you are planning to go they need $50 payable to Wausau Prospectors by May 2.
See you in the creeks Mike Fait
Upcoming Events
February 20, 2016 - Tomah Club Meeting at Town of LaGrange Town Hall – at 1:00 pm
March 5/6, 2016 – The Twin Cities Prospectors' 2nd Upper Midwest Gold & Treasure Show – at VFW Post in Forrest Lake, Minn - $10 admission for folks 13 & older – no meeting of Wausau Club this month.
March 18, 2016 - Tomah Club Meeting at Town of LaGrange Town Hall – at 1:00 pm
April 2, 2016 - Wausau Club Meeting – Wittenberg Town Hall W17395 Cty Q. – at 11:00 am
Tomah Wisconsin GPAA Chapter Minutes January, 2016
Old Business:
The January meeting was held at the Town Hall at the Town of Lagrange, 22731 Flint Ave. on Route #21 west of Tomah Wisconsin on January December 16th. 16 members and guests attended the meeting.
There was no speaker at last meeting we watched a DVD of the gold fever show with Tom and Kia Massie narrating over the show. It gave some insight into how they film each episode. They also found some gold in an ancient river bed buried under a lava cap.
Mike talked about the upcoming gold show in Forest Lake Minnesota Address: VFW club 556 12th St. SW Forest Lake, MN
Mike also talked about an email from Nick Straffon of the Michigan chapter offering an outing to the Athens LDMA camp for May 19-21.
Also April meeting is supposed to be metal detecting outing to Rudolph. But there may be a conflict with another gold show in Wisconsin we will know more in the future, so the metal detecting outing may move to May.
New Business:
February's meeting will be on the 3rd Saturday of February the 19th at 1:00 pm at the Town Hall at the Town of Lagrange, 22731 Flint Ave. on Route #21 west of Tomah Wisconsin. Please bring a dish to pass for lunch.
Raffles:
Thank you to all that donated items for the Table Raffle – Dave Bender-Larry Bender- Jeff Hastings- Richard Niemyjski- Mike Fait- Jack Jasinski-and John Schwingle.. Thank you to all.
50/50 raffle winner – Larry Kollins
Gold raffle winners: Nugget - Larry Bender
Gold Concentrates - Richard Powell
Gold Price on 1/31/16 was $1,117.80 Silver Price on 1/31/16 was $14.24
Respectfully submitted by Diane North – Newsletter Editor
Officers – all officers were re-elected for 2016.
President – Michael Fait (mgfait@charter.net) 715-384-9265
Vice-President – Gary Morrison 715-316-2160
Secretary – Jeanne Morrison 715-316-2160
Newsletter Editor - Diane North (dbnorth@centurytel.net) 608-635-7031
Treasure – Gayle Fait (mgfait@charter.net) 715-384-9265
Outing Chairman – Richard Niemyjski (richnski@frontiernet.net) 608-637-3295
Claims Director – Richard Niemyjski (richnski@frontiernet.net) 608-637-3295
State Director – Mike Flint (mwink12@excite.com) 608-372-0694
Wisconsin Area Clubs
Greenbush Wisconsin GPAA Chapter – holds their meetings on the 2nd Saturday of each month at 3:00 pm in the Greenbush Town Hall, N644 Sugarbush Rd, Greenbush Wi. – Contact: Ron Smith 920-207-4092
Midstate Metal Detecting Club – meets every 3rd Wednesday at 7:00 pm at Shooters Bar and Restaurant at the intersection of Hwy 39 and 54, next to the Shell Station. Contact: Steve Miller 715-572-1845
Wausau Prospectors – meets the 1st Saturday of the month at 11:00 am in the Wittenberg Town Hall - HWY 29 East of Wittenberg. Take HWY 29 west – to exit HWY 45 south then left to stop sign, take Business 29 to the left for about one mile, the town hall is on the left side of the road.. Contact: Kurt Bublitz 715-340-2831 or e-mail lizzy101@charter.net
Wisconsin Northwoods Adventures GPAA Chapter – holds their meetings on the 2nd Saturday of every month at 11:00 am, at the Cameron Community Center, 512 W. Main Street, Cameron, WI. Contact Dave "Wire" Heinsohn (715) 353-2261
MAY THERE BE GOLD IN EVERY PAN !!!! <![if !vml]>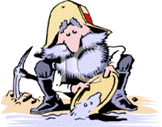 <![endif]>