Gold Fever!!! <![if !vml]>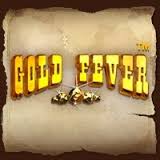 <![endif]>
Tomah Wisconsin GPAA Chapter – December 2016
Welcome
Welcome to the 2016 GOLD FEVER Newsletter. Another year, another gold prospecting opportunity. If you have not tried to find gold, you need to give it a try. Let us know if you need help to get started, there are many people with experience that the help you.
Do not forget the Newsletter and pictures can always be found at:
www.huntforgems.com/gpaatomahwi/
President's Message
Hi all,
This month Wayne Ellefson will be talking to the chapter about his metal detecting hunt to England this summer.
The December meeting is also our Christmas gift exchange. The gifts should be about $10.00. When you bring a gift you get a ticket for the gift drawing all those who brought a gift will get one in return. You get to select the gift you want from pile. The gifts should be for either a man or woman. It doesn't necessarily have to be prospecting related but you know the crowd.
Last month we discussed our next year's outings. Two to plan ahead for are the May 19-21 trip to the Husker claim in South Dakota near Deadwood. And the July 15 outing to Muskellunge Lake Campground in the Upper Peninsula to pan for gold in the black sands of Lake Superior. Michigan won't take camping registrations until next year and you will need a state parks passport for $30.00 to camp in the park besides the regular camping fee. The passport is then good for any other state park in Michigan for the entire year.
There is also the Nugget Lake outing in June on the 17 to plan for as there is every year.
Hope you get better soon Larry.
See you in the creeks Mike
Upcoming Events
December 3, 2016 - Wausau Club Meeting – Christmas Party - village Town Hall in Brokaw WiS. – at 11:00 am
December 17, 2016 - Tomah Club Meeting at Town of LaGrange Town Hall – Christmas Party - at 1:00 pm
January 7, 2017 – Wausau Club Meeting – Geode Digging in the Midwest – at 11:00 am
January 21, 2017 - Tomah Club Meeting at Town of LaGrange Town Hall – at 1:00 pm
February 4, 2017 – Wausau Club Meeting – Alaska Gold by Dean Race – at 11:00 am
February 18, 2017 - Tomah Club Meeting at Town of LaGrange Town Hall – at 1:00 pm
Tomah Wisconsin GPAA Chapter Minutes November, 2016
Old Business:
The November meeting was a chapter as held at the Town of LaGrange Town Hall. 14 members attended.
Show & Tell: The following members told about their adventures this year.
Richard Niemyiski talked about the metal detecting and what he searched for and found. Diane & Larry Kollins spoke about their trip to the Mid-state Metal detecting outing. Larry F. told about the Rocks/Gems/Fossils that he has collected from around the world. Wayne Ellefson talked about the Black Hills Prospectors and what they are doing in their club. Bev & Dave Bender spoke about their trip to Upper Michigan to do Gold Panning.
Sorry if I missed any one, there were a great many stories that were told.
New Business:
Next meeting December 17th at the Lagrange Town Hall at 1:00pm.
Wayne Ellefson will discuss his trip to England, what it was like, what he found, etc.
Christmas exchange was discussed $10.00 gift to be given it should be for either a man or a woman. If you give a gift you get a ticket to take a gift back. You do not have to participate if you don't want to or you forget.
The next club meetings will include Nugget Lake on June 17th and South Dakota Outing – May 20th. There will not be any Minn. Gold Show next year.
Raffles: Thank you to all that donated items for the Table Raffle – John Schwingle, Bev bender, Mike Fait, Diane & Bill North, and Diane Kollins. Thank you to all.
Gold Nugget – Rich Powell Concentrate bag – Merlin Meyer 50/50 – Wayne Ellefson
Gold Price on 11/27/16 was $1,181.90 Silver Price on 11/27/16 was $16.56
Respectfully submitted by Diane North – Newsletter Editor
The Helical Flow Effect
What Are Some Other Clues To Look For?
So a few important clues to look for when you're considering placer deposits and specifically identifying where helical flow may have swept gold into lines and pay streaks are covered in this next section.
High flow lines are identified by looking at trash, river cuts and debris
along the edge and height of the high water line, as well as high water trash trapped in trees, branches and bushes well above the low seasonal flow region. What you're looking for may not even be quite visible up close if it's been quite a while since a serious flood event, like a hundred year or 50 year event. This is why it's so important to go up slope and get a bird's eye viewof your site, maybe hundreds of yards away. Look down upon your site to see indicators of; gross land movement, erosion and large trash objects like boulders, logs, trees stumps, large heavy steel, and other heavy large objects that took a lot of waterpower to move up high. Take photos and videos with GPS info if you can. That hidden line on each side of the stream course is your high water line. Map it and pick a few landmarks to work from, when you return to stream level.
Sweeping Turns Along High Flow Areas
While looking down upon your site, map out the gross sweeping turns and clear landmarks that you can use once you get down on the Creek to determine where the edges of the high flow bend are.
Map where the bends start and where they stop, marking each bend in sequence. Also, make sure that you identify any unique river cut benches, boulders and gravel bars that need investigating in addition to what you see for the turns in the flow.
Inside Turns - Gravel, Sand and Cobble Bars
Once you've identified your sand and gravel bars and where the turns are located on your map you can begin to analyze where the storm driven helical flow would've taken place and what direction it would've pushed the gold. This direction points to where the lines of gold may have formed by helical flow deposition. These are places that you should investigate with your prospecting samples. These aren't necessarily where you should spend all your time but they are definitely places that you should start sampling. If you start seeing where paystreaks are, it'll save you a lot of hassle and a whole lot of time by focusing your efforts there.
To be continued Next Month with: What Impacts Helical Flow?
Prospector Jess - Hunting4Gold.com
Officers – elected for 2017.
President – Michael Fait (mgfait@charter.net) 715-384-9265
Vice-President – Gary Morrison 715-316-2160
Secretary – Jeanne Morrison 715-316-2160
Newsletter Editor - Diane North (dbnorth@centurytel.net) 608-635-7031
Treasure – Gayle Fait (mgfait@charter.net) 715-384-9265
Outing Chairman – Jeff Hastings (monkeyhast@frontier.net) (608) 637-3097
Claims Director – Richard Niemyjski (richnski@frontiernet.net) 608-637-3295
State Director – Mike Flint (mwink12@excite.com) 608-372-0694
Wisconsin Area Clubs
Greenbush Wisconsin GPAA Chapter – Greenbush Prospectors meet every second Saturday of the month at Salem United Methodist Church 120 Sheboygan St. Fond Du Lac, WI. 54935 (change of time) 1:00 PM Meetings
Midstate Metal Detecting Club – meets every 3rd Wednesday at 7:00 pm at Shooters Bar and Restaurant at the intersection of Hwy 39 and 54, next to the Shell Station. Contact: Steve Miller 715-572-1845
Wausau Prospectors – meets the 1st Saturday of the month at 11:00 am at the Village Town Hall in Brokaw Wisconsin. Address is: 218 2nd St., Brokaw, WI. Take US 51 north of Wausau and take exit 197. Then go east on county road WW. At the 4 way stop in Brokaw take a right. You are there (just past the Credit Union). Contact: Kurt Bublitz 715-340-2831 or e-mail lizzy101@charter.net
Wisconsin Northwoods Adventures GPAA Chapter – holds their meetings on the 2nd Saturday of every month at 11:00 am, at the Cameron Community Center, 512 W. Main Street, Cameron, WI. Contact Dave "Wire" Heinsohn (715) 353-2261
MAY THERE BE GOLD IN EVERY PAN !!!!
<![if !vml]>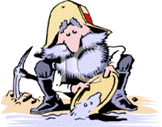 <![endif]>