Gold Fever!!! <![if !vml]>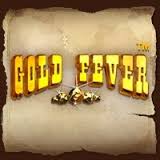 <![endif]>
Tomah Wisconsin GPAA Chapter – August 2016
Welcome
Welcome to the 2016 GOLD FEVER Newsletter. Another year, another gold prospecting opportunity. If you have not tried to find gold, you need to give it a try. Let us know if you need help to get started, there are many people with experience that the help you.
Do not forget the Newsletter and pictures can always be found at:
www.huntforgems.com/gpaatomahwi/
President's Message
Gayle and I journeyed to Marion NC. With Chris Bung the Wausau vice president. It is a long trip and it is nice not to have to go alone. We left at 4:30 am and got as far as London KY the first day. Lots of traffic jams. In Louisville the exit out GPS wanted to take was no longer there, due to road work. There were several times were we came to a stop on the HWY or just barely moved all we could think of is that somewhere ahead of us had to be an accident thou we never saw any debris on the road as we advanced. We arrived in Marion at 12:30 went to the country side BBQ for lunch. Then we meet the rest of the members at the Thermal City gold mine. Six of us went to the Broad River gem and mine store on HWY 64 just west of Rutherfordton. On the way back it started to rain the temp dropped from 94 to 70 in 10 minutes and it stayed in the 70's the rest of the night but still felt warm with the high humidity.
Saturday morning Chris and I ran a load thru the highbanker before our shift on the trammels. It is $55 for a load and Lloyd charges $5 to use his equipment, if you don't bring your own. I also panned of the panning tables before my shift only found 5 pieces of gold in an hour and a half. Panning is $10 a day.
91 degrees Saturday during the dig. Afterwards all 24 people in the group went out to eat at Smoky Q's BBQ.
Sunday Chris and I ran another highbanked load before the gold split. And cleaned up our gold on Kurt's gold cube in the afternoon. Very hot again 91 degrees. Sat around Kurt's camper and talked to Lloyd some on Sunday.
I got the #2 draw of the gold from the trammel and Gayle got the # 12.
On Monday we drove to Mammoth cave in Kentucky. There was almost 2 1/2 hour delay for us to get a tour time. It was hot again until we got in the cave were it is 54 degrees all year round. It was raining when we got out but since it was so warm out no one minded. This is a good side trip if you are going this way and the traffic on the roads this way is much less than from Louisville to Lexington.
For August I have a camp site at Snyder.
I will see you at the swap and in the creek Mike Fait
Upcoming Events
August 19 -21, 2016 - Outing and swap fest with Wausau chapter at Snyder county park, Neillsville WI. This is our meeting day so we will join them at Snyder.
Sept 9-11, 2016 - Geode outing (Wausau Chapter) Jacob's Geide Shop and Mine in Hamilton, Illinois
Sept. 10, 2016 - Tomah Club Meeting Metal Detecting dig at the Marshfield Wild Wood Park.– at 1:00 pm
October 21, 2016 - Tomah Club Meeting at Town of LaGrange Town Hall – at 1:00 pm
Tomah Wisconsin GPAA Chapter Minutes June, 2016
Old Business:
The August meeting was held with the Wausau Club at Snyder Park.
There was no meeting in July due to the Thermal City gold mine outing. There were 24 members in Thermal city from the Wausau, Tomah and Greenbush chapters. 16 members participated in the dig. We ran two trammels for a total of 8 hours, 12 loads of dirt. On Sunday Kurt did the cleanup on is gold cube we got 6.4? grams of gold to be split 16 ways. Saturday night all 24 members had supper at Smoky Q's BBQ. Good food and conversation. I was right it was in the 90's every day with 80% humidity, it really takes a toll on you late in the day.
Next month the Wausau chapter is having on outing on our meeting weekend. We will be joining them at Snyder Park in Neillsville, in Clark County. The park has camping and a small lake for swimming. It is just west of Neillsville on Hwy10. Turn on to HWY B and follow to campground. There will be a swap meet for your camping, prospecting, camping, rocks and gem supplies. Swap fest is at 10:00 am at the #1 shelter. There will be gold concentrate bags too, and maybe some garden produce.
A noon cookout with a short meeting to follow. Bring your own beverages and a dish to pass the club will supply water.
For more information contact: Clark County Forestry and Parks Department-517 Court St. Neillsville Wi 54456. Phone 715-743-5140 or 1-888-252-7594. Web http://www.co.clark.wi.us/clarkcounty/departments/forestryparkd/parkdscamp/snyder.asp
You can also contact Kurt Bublitz 715-340-2831
Wedges creek that flows in the park has some fine gold in it.
.New Business:
No indoor meeting until October
Raffles: None this month
Gold Price on 8/1/16 was $1,350.20 Silver Price on 8/1/16 was $20.25
Respectfully submitted by Diane North – Newsletter Editor
The Helical Flow Effect
What Clues Do You Look For?
So a few important clues to look for when you're considering placer deposits and specifically identifying where helical flow may have swept gold into lines and pay streaks are covered in this next section.
High flow lines are identified by looking at trash, river cuts and debris
along the edge and height of the high water line, as well as high water trash trapped in trees, branches and bushes well above the low seasonal flow region. What you're looking for may not even be quite visible up close if it's been quite a while since a serious flood event, like a hundred year or 50 year event. This is why it's so important to go up slope and get a bird's eye viewof your site, maybe hundreds of yards away. Look down upon your site to see indicators of; gross land movement, erosion and large trash objects like boulders, logs, trees stumps, large heavy steel, and other heavy large objects that took a lot of waterpower to move up high. Take photos and videos with GPS info if you can. That hidden line on each side of the stream course is your high water line. Map it and pick a few landmarks to work from, when you return to stream level.
Sweeping Turns Along High Flow Areas
While looking down upon your site, map out the gross sweeping turns and clear landmarks that you can use once you get down on the Creek to determine where the edges of the high flow bend are.
Map where the bends start and where they stop, marking each bend in sequence. Also, make sure that you identify any unique river cut benches, boulders and gravel bars that need investigating in addition to what you see for the turns in the flow.
Inside Turns - Gravel, Sand and Cobble Bars
Once you've identified your sand and gravel bars and where the turns are located on your map you can begin to analyze where the storm driven helical flow would've taken place and what direction it would've pushed the gold. This direction points to where the lines of gold may have formed by helical flow deposition. These are places that you should investigate with your prospecting samples. These aren't necessarily where you should spend all your time but they are definitely places that you should start sampling. If you start seeing where paystreaks are, it'll save you a lot of hassle and a whole lot of time by focusing your efforts there.
To be continued Next Month with:
What Impacts Helical Flow?
Prospector Jess - Hunting4Gold.com
Officers – all officers were re-elected for 2016.
President – Michael Fait (mgfait@charter.net) 715-384-9265
Vice-President – Gary Morrison 715-316-2160
Secretary – Jeanne Morrison 715-316-2160
Newsletter Editor - Diane North (dbnorth@centurytel.net) 608-635-7031
Treasure – Gayle Fait (mgfait@charter.net) 715-384-9265
Outing Chairman – Richard Niemyjski (richnski@frontiernet.net) 608-637-3295
Claims Director – Richard Niemyjski (richnski@frontiernet.net) 608-637-3295
State Director – Mike Flint (mwink12@excite.com) 608-372-0694
Wisconsin Area Clubs
Greenbush Wisconsin GPAA Chapter – Greenbush Prospectors meet every second Saturday of the month at Salem United Methodist Church 120 Sheboygan St. Fond Du Lac, WI. 54935 (change of time) 1:00 PM Meetings
Midstate Metal Detecting Club – meets every 3rd Wednesday at 7:00 pm at Shooters Bar and Restaurant at the intersection of Hwy 39 and 54, next to the Shell Station. Contact: Steve Miller 715-572-1845
Wausau Prospectors – meets the 1st Saturday of the month at 11:00 am at the Village Town Hall in Brokaw Wisconsin. Address is: 218 2nd St., Brokaw, WI. Take US 51 north of Wausau and take exit 197. Then go east on county road WW. At the 4 way stop in Brokaw take a right. You are there (just past the Credit Union).
Contact: Kurt Bublitz 715-340-2831 or e-mail lizzy101@charter.net
Wisconsin Northwoods Adventures GPAA Chapter – holds their meetings on the 2nd Saturday of every month at 11:00 am, at the Cameron Community Center, 512 W. Main Street, Cameron, WI. Contact Dave "Wire" Heinsohn (715) 353-2261
MAY THERE BE GOLD IN EVERY PAN !!!!
<![if !vml]>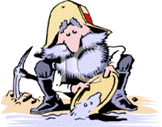 <![endif]>