Tomah Wisconsin GPAA Chapter – September, 2015
Welcome
Welcome to the 2015 GOLD FEVER Newsletter. Another year, another gold prospecting opportunity.
Do not forget the Newsletter and pictures can always be found at:
www.huntforgems.com/gpaatomahwi/
President's Message
Hi everyone
I made it home OK from the outing at Nugget Lake. I had a lot of truck trouble on the way there. It might have just been the heat. It's at the garage now and they changed the mass air flow sensor because he got 4 oxygen sensor errors . It was 94 the day it acted up. I had to put in a new alternate in Eleva after I barely made it there. Then just before Plum City after that big hill it started to sputter and bang and I lost speed again. Made into Nugget Lake going less than 5 miles an hour at the end. Jeff Hastings and Rick Niemyjski and Rick Gremler all looked at it and no-one had a for sure answer as to the problem. The last theory was that it got so hot that the gas was vaporizing before it could get to the injectors. I should add that I just had gotten a different camper a 29 footer and maybe it pulls harder than the old one?
Boy can I pick the hottest weekend of the year for an outing. It was 94 in Eau Claire Friday 91 Saturday and in the 80s Sunday. Hot, humid water was running down my eyes while leveling the camper. I turned on my air as soon as I was plugged in, needed a blanket at night it was so cold in there. Sure felt nice.
I did get out to the creek after the meeting but haven't cleaned my concentrates after a week and a half. Cold and windy weather and lots of clouds when I have time, if I'm busy with something else then its nice out. Hope some of you can make the Wausau outing at Snyder in September, I'll be there Saturday but I won't be camping I have to go to my niece's baby's baptism that Sunday. She had twins and I haven't seen them yet.
See you in the creeks Mike Fait
Upcoming Events
September 19. 2015 - Tomah Club Meeting at Town of LaGrange Town Hall – at 1:00 pm
September 25, 26, 27, 2015 – Wausau Snyder Park Campground Outing
October 9-11, 2015 - fall Parrish outing & Memorial for Dennis - camping, metal detector hunt, prospecting in the creeks
October 17, 2015 - Tomah Club Outing to old gold mine in Rudolph, WI. Details will be discussed.
November 7, 2015 - Wausau Prospector Meeting – Program & meeting place: TBD
November, 2015 – Date TBD - Tomah Club Meeting at Town of LaGrange Town Hall – at 1:00 pm
Officers
President – Michael Fait (mgfait@charter.net) 715-384-9265
Vice-President – Gary Morrison 715-316-2160
Secretary – Jeanne Morrison 715-316-2160
Newsletter Editor - Diane North (dbnorth@centurytel.net) 608-635-7031
Treasure – Gayle Fait (mgfait@charter.net) 715-384-9265
Outing Chairman – Richard Niemyjski (richnski@frontiernet.net) 608-637-3295
Claims Director – Richard Niemyjski (richnski@frontiernet.net) 608-637-3295
State Director – Open
Tomah Wisconsin GPAA Chapter Minutes August 2015
Old Business:
Twenty members showed up for our annual Nugget Lake outing. It was very hot in the mid 90's. But it was shady under the shelter house and a breeze was blowing in off the lake. Hamburgers and hotdogs were grilled for the members. A short meeting was held we talked about the previous outing of the Wausau chapter at Snyder park/Wedges creek. Also the upcoming (since passed) wolf river outing for Wausau. There will also be another outing to Snyder Park in Sept on the 25-27.
Janice Laubenstein told about the upcoming outing to Parrish on Oct 9-11. This is a memorial hunt for Dennis Laubensein who passed away this spring. You can contact Janice at (920)810-3719 or email her at janicelaubenstein@yahoo.com for information on the outing. Or contact Chris Bung (715)687-3246 Wausau Vic..president.
After the meeting 9 members went to the creek to look for gold. The water was low and slow making sluices hard to set up properly but all saw gold before they were done.
New Business:
September's meeting will be on the 3rd Saturday of September on the 9at 1:00 pm at the Town Hall at the Town of Lagrange, 22731 Flint Ave. on Route #21 west of Tomah Wisconsin.
Please bring a dish to pass for lunch.
Tomah Club Outing In October to old gold mine in Rudolph, WI, to metal detect on some old mine property . Details will be discussed.
<![if !vml]>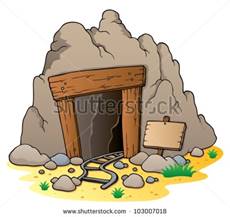 <![endif]>
Raffles: Richard always wins….. :>)
Donations to the raffle were from: Richard Niemyjski, Jeff Hastings,Rick and Peggy Gremler,and Eugene and Tina Taylor
50/50 raffle winner - Richard Niemyjski
Gold Raffle: Rowland Hansen Crystalline gold - Richard Niemyjski gold nugget
Gold Price on 8/30/15 was $1,133.80 Silver Price on 8/30/15 was $14.60
Respectfully submitted by Diane North – Newsletter Editor
Gold Occurrences in Wisconsin
There is gold to be found in Wisconsin in the forms of placer deposits in just about any county in the state that were brought here by the many glaciers that have come down from the gold bearing regions of Canada.
Gold found in the northern part of Wisconsin comes from both small lode deposits as well as widespread placer deposits. The placer gold is found in just about any stream or river in the state as well as the beaches along the southern shores of Lake Superior.
Throughout the whole state of Wisconsin there are glacial deposits of placer gold brought down from Canada that by being reworked by running water for placer deposits. These deposits are found in the rivers and streams wherever there is a sudden change of velocity in the running water, or on beaches of the many lakes in the state where the gold is concentrated by wave action. Gold of this nature is usually found in fine grains and what is termed flour gold that forces the prospector to become very skillful in the use of the gold pan recover this gold.
The gold isn't the only thing the glaciers brought down from Canada; they also brought down several gemstones including diamond, ruby, sapphire and zircon. Weight for weight the stones are actually worth more than gold with the exception of zircon. Deposits of these gemstones are often found in placer gold deposits because there are also concentrated by the action of flowing water. Like gold the glaciers scattered these gemstones across the whole state.
Wisconsin Area Clubs
Greenbush Wisconsin GPAA Chapter – holds their meetings on the 2nd Saturday of each month at 3:00 pm in the Greenbush Town Hall, N644 Sugarbush Rd, Greenbush Wi. – Contact: Ron Smith 920-207-4092
Midstate Metal Detecting Club – meets every 3rd Wednesday at 7:00 pm at Shooters Bar and Restaurant at the intersection of Hwy 39 and 54, next to the Shell Station. Contact: Steve Miller 715-572-1845
Wausau Prospectors – meets the 1st Saturday of the month at 11:00 am in the The Wittenberg Town Hall is located on Buis. HWY 29 East of Wittenberg. Take HWY 29 west – to exit HWY 45 south then left to stop sign, take Business 29 to the left for about one mile, the town hall is on the left side of the road. Contact: Kurt Bublitz 715-340-2831 or e-mail lizzy101@charter.net
Wisconsin Northwoods Adventures GPAA Chapter – holds their meetings on the 2 nd Saturday of every month at 11:00 am, at the Cameron Community Center, 512 W. Main Street, Cameron, WI. Contact Dave "Wire" Heinsohn (715) 353-2261
MAY THERE BE GOLD IN EVERY PAN !!!!