My Faceting Rough
The next pages you will look at are faceting rough that I bought and traded for through the years for faceting on my XS3 faceting head on a Graves Mack 1 machine. I enjoy faceting during my free time. I hope you enjoy looking at all the rough I have.
Here is some samples of my rough.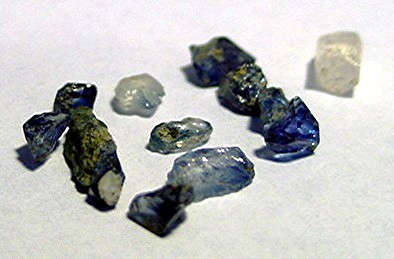 These are very rear Benitoite Gems from CA These stones are real famous for they where seen on the Cash & Treasure Show in 2008. A good friend of mine Jay Bates was on the show and he showed the host these Gems stones.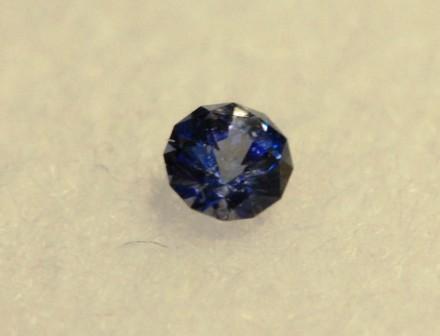 This is what Benitoite looks like after it is faceted.

Here I am give a demonstration faceting at the Diamond Hunters Club in Oshkosh, WI

I faceted this MT Sapphire in 2008 it is .27 crts

This design I named in honor of a good friend Allen Plate who had passed on before he could see this one. I had it wire wrapped by Sandy Brandel of Stevens Point, WI and sent to Allen Widow.