Gem Stones I won on EBay 2008
Page Two


Rhodochrosite from the Sweet Home Mine Alma, Co 5.7 crts



Sapphire - Cowee Valley - Macon Co, North Carolina 7/16 X 5/16 X 3/16 INCHES


SHERRY TOPAZ CLUSTER Topaz Mtn. Utah






RICH GOLD ORE, QUEEN MARY (SWEET HOME) MINE, ALMA CO NICE MASS SULFIDE SPECIMEN WITH VUGGY QUARTZ LASERS!!


This one is from the Buckskin Joe Mine Near by to the Sweet Home Mine



This is from the same are but I don't know what mine it came from yet It is an aggregate of Vuggy Quartz Lasers that also hold some rather large subhedral sulfide crystals. There appears to be a splay of acanthite on one side, it's quite nice.

Sherry Topaz Thomas Range, UT

Red Beryl WA WA Mountains, UT


Yogo Sapphires from Yogo Gauche, MT with flash


Yogo Sapphires from Yogo Gauche, MT with out flash


MT Sapphires from Gem Mountain, MT taken with flash



MT Sapphires from Gem Mountain, MT taken with out flash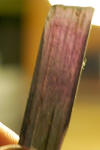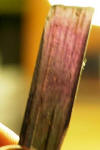 GEM VIVIANITE CRYSTAL -BLACKBIRD MINE, IDAHO