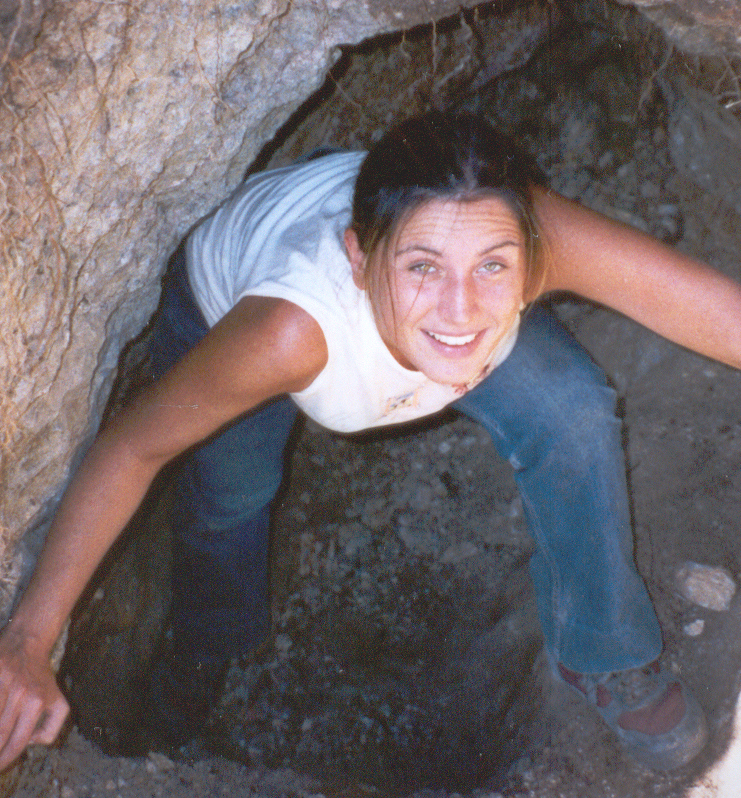 My BIO by Sarah Sudcowsky
Hello,
I'm Sarah Sudcowsky, a child 27 years old…
I was born in Como,Lumbardy,ITALY (though I am half Russian) in 6 December 1976…
From my early childness I did seem a "thief magpie" bird : every thing was shining I were must to catch!
I grown in my parents concern,a fashion industry, where in the '80 years was always full of lustrine and pailettes for make T-shirts : WELL, at that time I was always under the tables, among the dust, searching for something twinkly!….And to say the truth I did start to have a good lustrine collection,eheh! Mind that I was about 4 !
In the 1984 Christmas, a good old friend of my parents presented to me my FIRST specimen: I still keep it in my cabinet, a gemmy colorfull green demantoid on serpentine, from the famous Malenco Valley (I).
I still can remember how I was amazed by the discovery about the mineralogical world. I was 8 .
In the next years I did often go with my parents among the beautiful mountains around my city and my region, and I've learnt to walk looking always at the ground under my feet!!! Was when I was 11 years old that I went for the first time in the place that will become to me the most important ….Elba Island, my Heaven on Earth…….
I did come back there many times,but started to dig better only late.
When I become old enough I were wish to go for dig seriously, but was always so hard to find a good fellow for do that. That's why I started to go often for rockhounding at 16 .
Still I stopped and reprised many times, till when I met my boy-friend, Luca, which one did bring me ,finally, for serious works!
We did come back to Elba, and dug a lot, and finally I did find my first Vein: THE EASTER'S VEIN,in S.Piero in Campo. All the main XX from that place are still my bests, and I given them all a name…..
In the end,I love all the beautiful, kind, impressive XX of the world, but I do prefer my loved PEGMATITES,that I better know,and all their mins.
Obviously my favourite is the Elbaite……eheh.
I adore however the story and the famous and not famous specimens of all the world….their origins amazes me always…..And as I am an artist, an illustrator, I love to paint about them all.
My else strong passion is Rally and its cars, WRC, but that's another tale….
Sarah Sudcowsky
Here is one of my drawings: