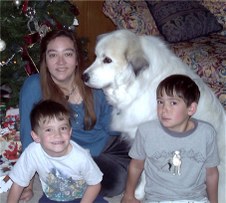 My bio by Junesse Farley
Okay, here goes:
Height: Short! (5"0')
Weight: Too Much, but not Way Too Much
Age: 41
Hair: Varies with my mood, usually brown or reddish-brown. Usually sholder length or longer.
Heritage: Filipino, German, Spanish, Bohemian and a little Chinese. Yes, my ancestors were very friendly people.
Born in Kansas City, Kansas - grew up in Kansas City, MO. after a brief detour through Texas.
Lived in Missouri, Texas, Nebraska, Panama and Arizona. Currently in Tucson, Arizona (also Louisiana if you count when I was in school)
Overeducated and underpaid. Graduated from Tulane University in 1984, Graduated from Creighton University in 1988. Major - Biology with a focus in genetics/molecular biology.
Rock related hobbies - wire wrap jewelry, just started lapidary and silversmithing. Also like to collect rough, even though I don't really know a lot about what I'm doing.
I also play the piano (or torture an inanimate object), read science fiction and fantasy, and sew.
Currently full time mom and occasional substitute teacher.
One husband, two boys and one dog.